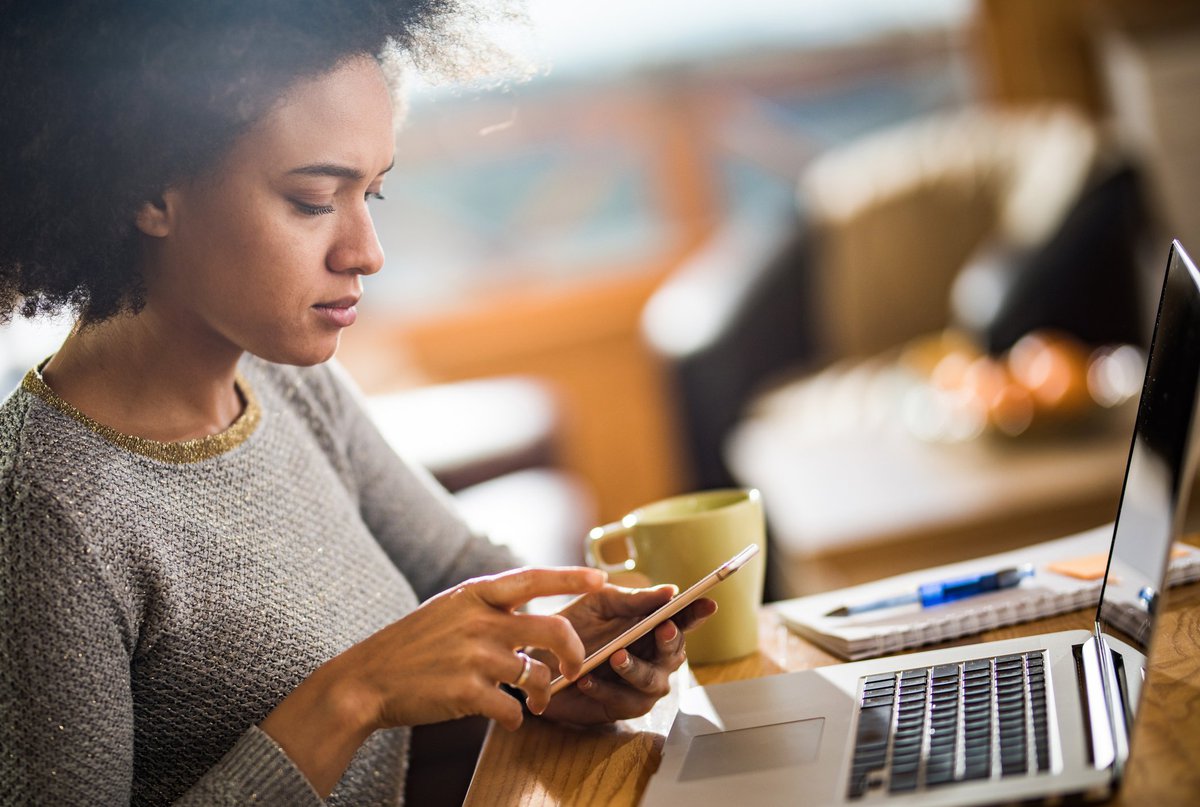 Starting your own business from home is easier than ever. No matter your background or expertise, we have 12 inspiring ideas to help you find the right home business idea.
If you've ever dreamed of rolling out of bed and starting your day in your pajamas, you're in luck. Working from home has increased in popularity over the past decade thanks to advances in technology, with 2020 seeing historic work-from-home numbers, due to coronavirus precautions.
The good news is that you don't have to find a company to work for in order to successfully work remotely. Instead, you can start your own at-home business focusing on one of your talents. Not sure where to get started? These 12 home-based business ideas can help you figure out an online business idea that's right for you.
1. Online consultant
If you have years of experience in a particular industry (marketing, sales, education, etc), offering your expertise as a professional consultant can be a great successful home business idea. Consultants are valuable assets for many companies and can help train new team members, offer guidance to new business owners, and help startups find funding, develop processes, and brainstorm new products and services.
You can start this business as a sole proprietor or form your own consulting company to seek out new business opportunities.
2. Virtual assistant
Most online businesses are lacking coordination and organization to keep them running efficiently. If you have outstanding organizational skills, you might excel as a virtual assistant.
A virtual assistant helps CEOs, CFOs, and other top management professionals coordinate their schedules by booking meetings, creating conference and training rooms, reaching out to prospective clients and investors, taking meeting notes, putting together presentations and proposals, and more.
If you've always been the go-to person for getting things done and keeping the wheels grinding, you'll likely find a virtual assistant position rewarding.
3. Freelance writer
Do you have a knack for telling stories and condensing complex information into easily digestible content? Do you get excited about Oxford commas, know the difference between em dashes and en dashes, and love organizing data? You might do well as a freelance writer.
Freelance writers can become business owners, offering their services to clients and businesses within their areas of expertise. You can also work for freelance writing services or seek out a variety of clients to write for. It's also impossible to get bored in this role since you can write anything from online articles and listicles to YouTube scripts, ebooks, and social media content. The possibilities are endless!
4. Graphic designer
If your strong suit is telling a story with imagery rather than words, there's a huge need for graphic designers in the digital space. Graphic designers are often hired for marketing companies who need in-house and freelance designers on staff to fulfill their clients' needs.
However, graphic designers can also work for themselves and may find work opportunities through online freelancing sites like Fiverr and Upwork. You can also create your own online portfolio with work samples and grow a following through social media.
5. Transcriptionist
You don't have to be a creative to start a successful home business. If you're a fast typist or someone who loves learning about different industries, you might be an excellent transcriptionist. Companies large and small are always looking for individuals who can type up transcripts from important meetings, workshops, or sale sessions.
This work involves listening to audio and transcribing this information into typed words. There are a variety of tools transcribers can invest in to make this job easier, and you can do this work from practically anywhere.
While all industries are sometimes in need of transcribers, you might find the largest amounts of work in the medical and health fields. If you have a health background and aren't discouraged by medical jargon and pharmaceutical terms, you can make a great living as a transcriptionist.
6. Translator
Anyone who is fluent in another language is in high demand from companies who work regularly with global partners. You can easily form your own business and offer your translating services in a variety of ways.
Clients might need you available to translate live calls or ask you to translate audio recordings into their native language. They might also use your skillset to help develop a website that caters to those using a second language.
7. Online tutor
One of the top businesses to start from home in the digital age is online tutoring. With more kids learning from home than ever before, online tutoring is an absolute necessity. Online tutors generally meet with K-12 students in online conference rooms to work through specific problem areas in subjects ranging from math and science to English and social studies.
There is also a need for English-speaking tutors to help children in other countries develop their English skills. These work-from-home jobs typically require you to work early in the morning or later in the evening, depending on the client's time zone. You can offer this service independently or partner with an online tutoring service like Palfish.
8. Blogger or vlogger
One of the top online business ideas that individuals working from home are interested in is blogging or vlogging. Bloggers often make a living in different ways — by sharing information through their own niche blog (think recipe developers, budgeting tips, or home decor ideas) or through affiliate marketing (linking to products on Amazon or similar sites and getting a cut of the profit).
If writing isn't in your wheelhouse, you can start your own vlog on YouTube or Instagram to share advice, showcase your DIY skills, interview guests, showcase recipes, review products, and more.
9. Social media manager
Social media is a huge presence in our daily lives, so it takes an individual who knows how to grab your attention to help accounts stand out from the crowd when scrolling through an endless feed.
Social media managers are in charge of creating attention-grabbing ads with text, images, or video. They'll create headlines that make users want to click on these ads in order to gain more sales for a client or service. Best of all, these jobs can be done completely online.
10. Online store manager
Most brick-and-mortar stores are getting less foot traffic thanks to the rise of online shopping and the restraints of the pandemic. However, you can open an online dropshipping store without ever having to house any inventory yourself.
You can create an e-commerce store that offers curated products (such as an online clothing store) and receive a profit off of each item you sell. This idea typically works best if you have a large social media presence or if you're willing to invest your time into growing one.
If you're a designer or artist, you can also create your own store on platforms like Etsy or Amazon, where you can sell your own T-shirt designs, homemade decor items, woodworking projects, and more. You can also thrift items and resell them online through sites like Etsy or Poshmark.
11. Website developer
Since more individuals and businesses are working from home, websites are absolutely crucial to showcase services and products. If you have a web design background, you can start your own web development business and provide custom e-commerce, website, or portfolio builds for companies and other freelancers.
12. Video producer
Since more and more people are starting YouTube channels and a larger number of businesses are spending money shooting videos and commercials, video editing skills are in high demand. You don't have to be on-screen talent to work in this industry. If you have the development skills needed, you can create your own video production business shooting, editing, or animating videos for the web or for commercial use.
You can become your own boss doing what you love
There are many easy businesses to start online that allow you to work for yourself and make your own schedule. You can form an LLC, start a nonprofit, or simply work as a freelancer to get a better feel for working from home. If you've always dreamed of forming your own company and becoming your own boss, now is the perfect time to take a leap into realizing your business ownership dreams.
You don't have to jump into this choice fully, either. You can begin to slowly grow your business on the side, while still working full time. Then, when the time is right, you can focus full time on working from home for your own company.