Construction Consulting Firm Expands National Footprint with Addition of East Coast Operations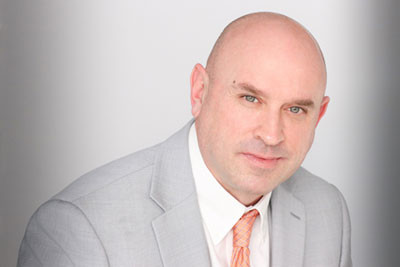 Hurley Gammon
Hurley Gammon, VP of Business Development at KDG Construction Consulting
PITTSBURGH – May 19, 2022 – (Newswire.com)
KDG Construction Consulting (KDG) is pleased to announce Hurley Gammon as Vice President of Business Development. Mr. Gammon brings over 23 years of expertise in construction management and inspection while managing infrastructure projects for the Mid-Atlantic and Northeast Regions of the United States. He has deep technical capabilities in construction and project management as well as contract management. This, coupled with his corporate business development leadership capabilities, makes Hurley an important executive in the goal to strategically drive new business in new geographic markets. 
"Hurley has deep industry expertise that synergizes perfectly with our culture at KDG," said Lydia Kennard, President and CEO. "Our mission is to provide the highest level of expertise matched with an outstanding ability to collaborate and deliver projects to successful completion. Hurley embodies these traits and will be a great asset to KDG as we develop new partnerships nationally and grow our business development platform across new markets."
Mr. Gammon has led multiple complex construction management programs, including sewer rehabilitation, transportation, roadways and bridges, as well as urban redevelopment projects throughout Pennsylvania. Prior to joining KDG, Hurley served as a lead consultant driving construction management and construction inspection work on a variety of contracts for the Pittsburgh Water and Sewer Authority (PWSA), the Pennsylvania Department of Transportation (PennDOT), and the Urban Redevelopment Authority of Pittsburgh (URA). Mr. Gammon also worked with the Pennsylvania Turnpike Commission (PTC) on award-winning projects such as the Northeast Extension MP A-94 to MP A-122. His work with PTC included improving beltways and state-wide auditing.
"It is my pleasure to join KDG at this exciting time as we drive towards market sector growth. KDG has built an impressive resume over 40 years that stands as a testament to our ability to meet our clients' needs and earn their trust. KDG is poised to bring diverse teams together to support the development and completion of complex aviation, transportation, and infrastructure projects," Mr. Gammon commented.
Hurley earned an B.S. in Civil Engineering – Transportation from the University of Pittsburgh and a B.S. in Physics from California University of Pennsylvania. You can read more about Hurley on our website at: https://kdgcc.com/hurley-gammon/
About KDG
KDG Construction Consulting is a professional consulting firm founded in 1980. Our construction management expertise has been implemented on more than 250 projects with values totaling more than $8 Billion. We help positively impact communities by providing expert staff that allow our customers to deliver transformational infrastructure programs and improvements through both cost- and time-efficient methodologies undertaken by our exceptional staff of trained engineers and construction managers. For more information, visit www.kdgcc.com.
###
For more information, please call Melle Amade at 818.241.0800, or email [email protected]
Press Release Service
by
Newswire.com
Original Source:

KDG Selects New Vice President of Business Development