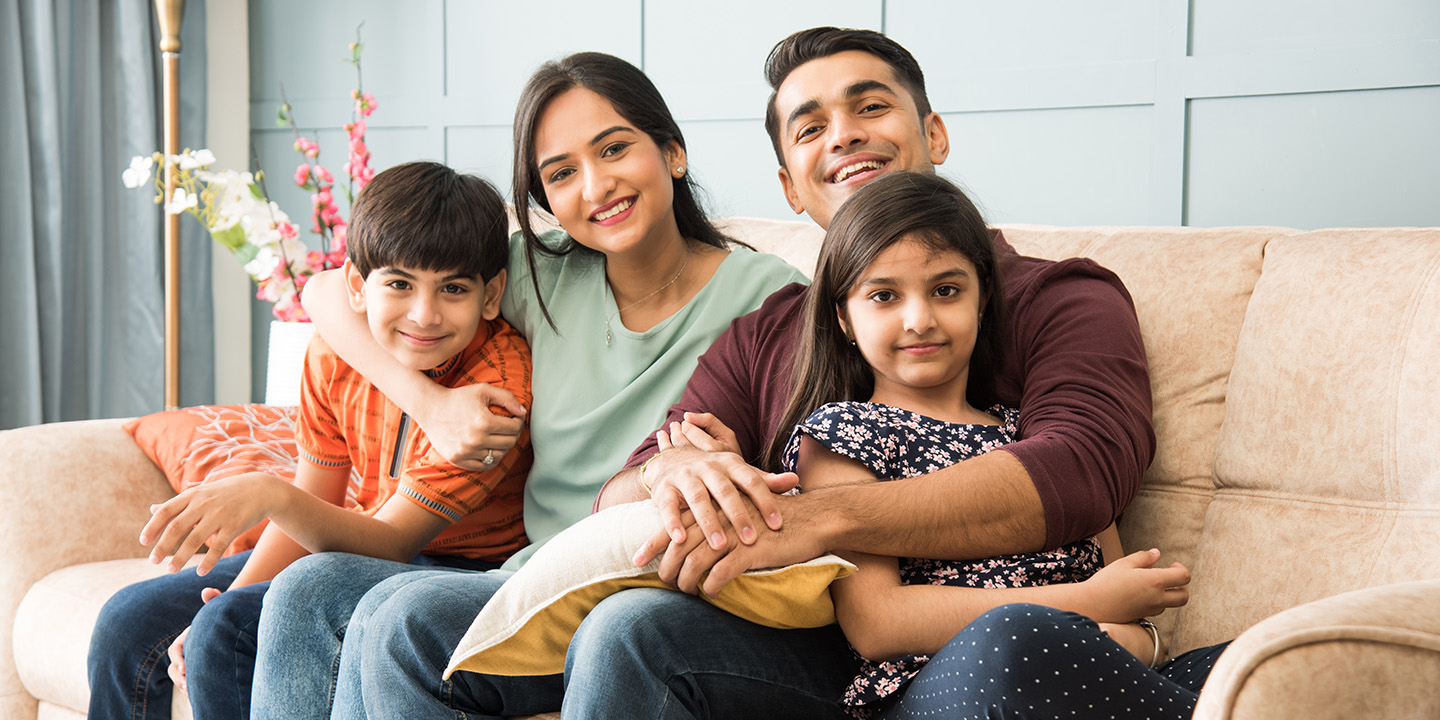 We are all aware of the value of our health and welfare. We aren't ignorant of the financial and physical toll that a disease may take. Everyone needs health insurance, and not having one could deplete your savings in the event of a sickness. Whether there is a pandemic or not, investing in a policy that meets your needs is crucial. You need a health insurance coverage that protects you and your family against the rising cost of medicine and treatment in the event of illness or hospitalisation because rising healthcare prices might drain your bank account.*
There are two categories of health insurance offered in India: Individual and family floater health insurance plans.
A family floater policy can cover the entire family under one plan, in contrast to an individual policy, which, as the name implies, only covers one person. As a result, in a family floater plan, you do not need to purchase separate insurance for each family member. This floater may be a useful add-on topersonal accident insurance and can cover your entire family in case of an unfortunate accident.*
A family floater mediclaim policy, also known as just "mediclaim policy," covers the entire family. All of the members can get the sum assured when a claim is made, making it economical to purchase coverage for everyone with a single price. Let's examine why family plans are the most effective for all families and the health insurance benefits that come with it.*
Easy management: The main benefit of purchasing a family floater plan is that it eliminates the headache of administering several policies for different people. A single insurance can provide coverage for the entire family. You also don't need to worry about repeatedly renewing several policies. With only a family floater plan, you are only eligible for one renewal every year.
Affordable: Compared to purchasing an individual policy, the family health insurance plan is far more economical. A family health insurance coverage can be more cost-effective than purchasing individual policies for each family member, especially in the long term if you are married and have children.
Higher sum insured: A family floater health plan may provide coverage for a larger sum for the family and can ensure that there is enough money available in case two family members become ill at the same time. The same coverage can be available to both members.*
Tax benefits: You can receive a benefit of Rs. 75,000 for family medical insurance under Section 80D of the Income Tax Act. A deduction of Rs 25,000 for yourself and Rs 50,000 for your elderly parents can be availed too.**
Medical checkups: If the entire family needs a checkup, it might become expensive. With the right policy, you can receive free medical examinations at regular intervals. The policy may enable you to monitor the health of everyone in your family. Some policies also cover the cost of vaccinations, which can be pretty helpful.*
Effortless claims – You can conveniently and easily resolve claims under a floating health insurance policy. In individual policies, different claims for the various plans may need to be settled, which can be frustrating and time-consuming. With a family floater plan, the procedure can be finished quickly for multiple people. You should evaluate the company's claim settlement ratio if you're considering buying a health insurance plan.*
Conclusion:
A family floater plan would suit your needs well if you are married and your parents are considered dependents. Ask your insurer about extending your personal accident insurance to your family. Family health insurance is a good idea. It is simple due to an efficient claim resolution procedure, purchasing and online renewal facility.*
*Standard T&C apply
** Currently, there are 2 tax regimes in India – new and old. To get the tax benefit you desire, choose the correct one after consulting an expert. You can opt for a regime change during the next financial year.

Insurance is the subject matter of solicitation. For more details on benefits, exclusions, limitations, terms, and conditions, please read the sales brochure/policy wording carefully before concluding a sale.